Related Links and Work Humor
www.aflcio.org
www.retailworker.com
www.uniononline.com
www.workingfamilies.com
www.ufcw.org
Executive Pay watch- compare what you make with CEOs
UE (independent union)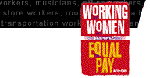 Check these sites out. They are just cool.
www.customersSuck.com
www.michaelmoore.com
www.disgruntled.com
www.bust.com
The Horses Mouth- read what they have to say
National Retail Federation
OFFICE Depot
Read what the federal government says
National Labor Relations Board
Need to Fill Out an Unfair Labor Practice Form
For Your Health and Safety- OSHA
Crazy Canadians:
RWDSU in Canada
Mystery Shops- if you can't beat 'em...
Union Busters- Read about what they think of you
80% of Office Depot Owned by Non-Humans
(Institutions that own the majority of Office Depot Stock)
| | | | | |
| --- | --- | --- | --- | --- |
| Massachusetts Financial Services Co - Other | | | 33,480,409 | $395,504,072 |
| FMR Corporation (Fidelity Management & Research Corp) | | | 28,562,150 | $337,404,678 |
| California, University of-Regents | | | 11,064,500 | $130,704,938 |
| Taunus Corporation Und | | | 10,291,467 | $121,573,100 |
| Barclays Bank Plc | | | 10,069,275 | $118,948,346 |
| Sound Shore Management, Inc. | | | 9,464,800 | $111,807,682 |
| Blair (William) & Company, L.L.C. | | | 7,885,516 | $93,151,601 |
| Maverick Capital Ltd. | | | 7,621,800 | $90,036,323 |
| State Street Corporation | | | 6,541,301 | $77,272,389 |
| Invesco Capital Management, Inc. | | | 5,361,635 | $63,336,994 |